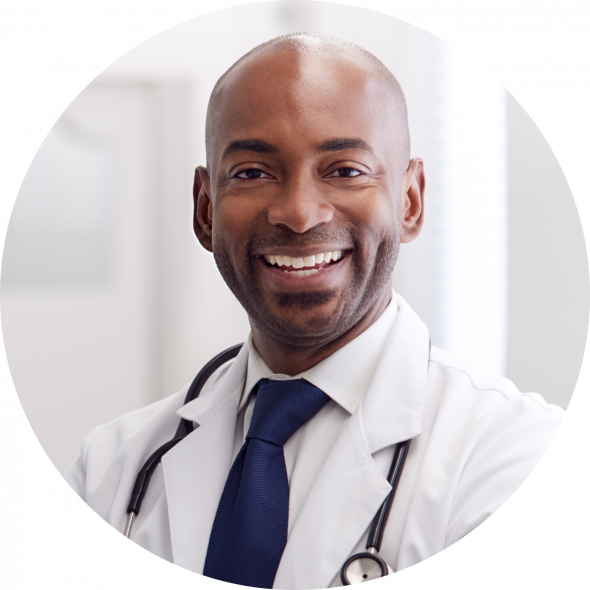 La pertinence des actes médicaux
Des solutions pour améliorer le réseau ? On en a
La FMSQ dévoile des projets innovants sur lesquels de nombreux médecins spécialistes travaillent, via une série de capsules explicatives ! Ces projets touchent différentes spécialités que vous connaissez, et ils poursuivent tous un objectif commun : changer les choses pour le réseau, changer les choses pour les patients.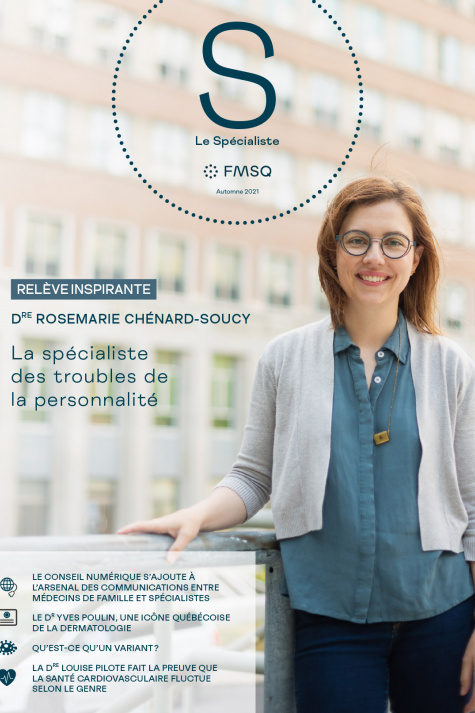 Le Spécialiste (in French only)
Relève inspirante : Dre Rosemarie Chénard-Soucy
Accueillie à bras ouverts par l'équipe qui l'avait encadrée pendant son postdoctorat au Centre universitaire de santé McGill, la psychiatre Rosemarie Chénard-Soucy y a créé une clinique spécialisée dans les troubles de la personnalité, où elle reçoit les cas les plus complexes.
FAQ
Find a medical specialist
Getting advice related to a health issue
We cannot answer medical questions or comment on patients' medical records. For information related to a health issue, consult a physician.
If you would like to learn more about medical specialties, visit the Our Specialists page.
If you have experienced a problem during an episode of care and wish to file a complaint, contact the local service quality and complaints commissioner of the establishment where you received health services. Alternatively, you can contact the Collège des médecins du Québec, which is the professional order of physicians in Quebec.
Have a training activity accredited
You can do so through the FMSQ, which is an organization accredited by the Collège des médecins du Québec (CMQ) and the Committee on Accreditation of Continuing Medical Education (CACME) of the Association of Faculties of Medicine of Canada (AFMC). The FMSQ is also an organization providing continuing professional development (CPD) activities accredited by the Royal College of Physicians and Surgeons of Canada. As such, it can accredit training activities.
The FMSQ only grants continuing education credits for activities organized by a recognized physician organization (for example: a national or regional Canadian association of physicians, the council of physicians, dentists and pharmacists (CPDP) of a hospital centre, a hospital department, a scholarly society of physicians, an association or federation of physicians).
For more information, visit the Accreditation of a training activity page.
Update my contact information
If you are a medical specialist who is a member of the FMSQ and wish to update your contact information, log on to the secure section and go to the Edit my profile page.
Login to the secure section of the website
The secure section of our website is reserved for FMSQ members, i.e., medical specialists practicing in the Quebec public health network.
You are a member of the FMSQ and are unable to connect to your account? Make sure you have entered your username and password in the fields provided. If you have forgotten your password, you can request a reset.
Still not working? Contact us and select the subject Access to the website.
Advertising to our members
The Fédération des médecins spécialistes du Québec publishes targeted advertising in its magazine Le Spécialiste and job postings on its website (member section). Under no circumstances does it share the list of its members. For more information on this subject, please contact us, making sure to select the subject Magazine Le Spécialiste and advertising.