Health Reports
Breast Cancer Today
At the third edition of its forum in May 2019, the Quebec Breast Cancer Foundation added an evening reserved for healthcare professionals to its general public day.
For the occasion, some 70 healthcare professionals from all walks of life gathered to attend two captivating conferences. Dr. Sandeep Sehdev, oncologist at the Ottawa Hospital Cancer Centre, spoke about the use of biosimilar drugs in oncology. Nathalie Bolduc, Director of the Genetics and Prevention Program at the Quebec Breast Cancer Foundation, spoke about the genetic risk factors for breast cancer.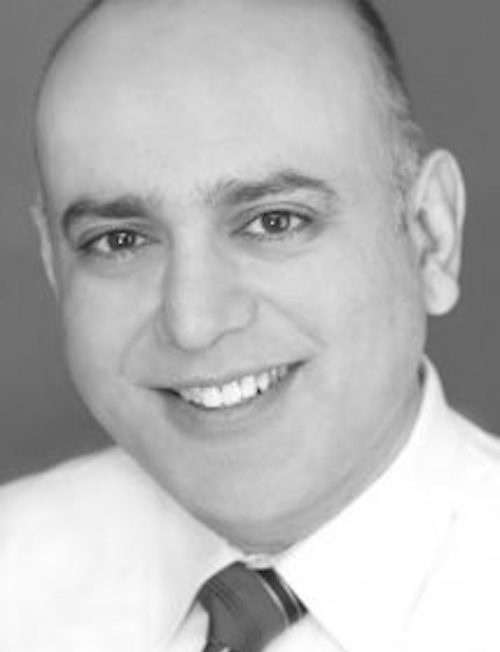 Biosimilars in oncology
Biosimilar drugs are very similar to the brand-name drug. However, unlike generic drugs, they are not chemically identical to the brand-name drug.
Biosimilars have the advantage of costing less than the brand name product. The savings could be used to fund cancer research.
However, questions arise: Are they as effective as the brand name products? Do they have unwanted side effects? Dr. Sandeep Sehdev was reassuring:
" The safety of each biosimilar drug must be proven and then rigorously evaluated by Health Canada. "
"Most importantly, as is the case with all oncology drugs, they are constantly monitored by both clinicians and health authorities."
Lots of information, but not always reliable
More and more information about biosimilars is starting to circulate on the Internet. Dr. Sandeep Sehdev encouraged participants to consult reliable sources and to ask questions to their doctor or pharmacist.
A BRCA gene mutation: a risk factor for breast cancer?
The BRCA1 gene, for breast cancer 1, was discovered about 20 years ago. It belongs to a class of tumour suppressor genes that maintain genomic integrity to prevent uncontrolled breast cell proliferation.
The BRCA1 protein is also involved in the repair of DNA damage.
According to Nathalie Bolduc, a mutation in the BRCA1 or BRCA2 genes could be the cause of a large number of breast cancers. The risk of developing breast cancer due to this mutation has been estimated to be between 40 and 90%.
Fathers would contribute as much as mothers in transmitting the mutations. Indeed, if they are carriers of a defective BRCA, there is a 50% risk that their children will also be carriers of a defective BRCA, for each birth. In the presence of the mutation, the risk of cancer in men would also increase, both breast and prostate cancer.
The breast cancer susceptibility genes could also increase the risk of other forms of cancer, including ovarian cancer.
Highlights of the General Public Day
1. Demystifying Pregnancy-Related Breast Cancer
One in 3,000 pregnant women is diagnosed with breast cancer. It is the most common cancer in this group. It is often diagnosed late, due to natural changes in breast tissue. It is therefore important to increase research and awareness among women.
Pregnant women should be on the lookout for signs of breast cancer during this time and discuss any persistent changes with their doctor. Screening tests are known to be safe for both mother and baby. Manual breast examination, ultrasound, mammogram or biopsy are also safe.
Despite pregnancy, treatment is possible, but complex. Several factors influence the choice of treatment, including the type and stage of the cancer and the trimester of pregnancy at the time of diagnosis. In some cases, breastfeeding is even an option after delivery.
Research has led to a better understanding of the unique cellular environment in which this cancer develops. It has shown that the risk of liver metastases is tripled when breast cancer is diagnosed during pregnancy.
2. Hope in metastatic breast cancer (stage 4)
To date, there is no treatment for metastatic breast cancer (MBC). Also known as stage 4, this cancer spreads elsewhere in the body, in the bones, liver, brain or lungs. In Canada, 30% of people with MBC will develop metastases, and 5% of breast cancers are metastatic at the time of diagnosis.
However, thanks to clinical research, there is hope. Patient survival rates are increasing year after year, with some patients living as long as 15 years after diagnosis.
3. Medical Cannabis: A Complementary Treatment
Dr. Antonio Vigano of the McGill University Health Centre led the country's first pilot project on the use of medical cannabis for cancer patients.
His studies concluded that cannabis is a complementary approach to standard treatments for the management of side effects, including neuropathic pain, severe weight loss and insomnia.
4. Cancer and caregivers: what solutions to support those who help?
One in five Quebecers is a caregiver, or 1.6 million people. One third of them experience episodes of psychological distress related to financial insecurity, anxiety, exhaustion or institutional abuse.
A few tools are within their reach. For example, governments offer tax credits, benefits for caregivers and respite services. Technological tools, such as the Huddol online platform or the MedHelper application, are also a form of support.
The Quebec Breast Cancer Foundation offers psychological support services to caregivers.
5. Does soy increase the risk of cancer recurrence?
This is completely false. Regular consumption of soy does not present any risk for breast cancer survivors. On the contrary!
Foods derived from soybeans, as well as flaxseed and hummus, contain phytoestrogens, molecules that would destroy cancer cells.
In dietary form, phytoestrogens can be consumed regularly without increasing the risk of cancer recurrence. However, supplements are contraindicated in the case of a diagnosis of hormone-dependent cancer.